Crunchy Chickpeas
Our chickpea snacks are slowly soaked to plumpness, and then gently roasted to a crispy crunchy goodness, with a flavor so good you might think they're junk food.  Power plant food with 5 grams of protein and 4 grams of fiber per serving. 
Shop all Flavors
Crispy Fava Bean Snacks
Punchin above their weight Fava beans are a nutrition powerhouse packed with 4x the protein, 5x the fiber, and ⅓ the fat of potato chips. Perfectly roasted and seasoned, best enjoyed as an healthy on-the-go snack or tossed into your favorite salad.
Shop all Flavors
Crunchy Soybean Snacks
Not only tasty and crunchy Soybeans contain phytochemicals that help prevent heart disease and several forms of cancer. Powerful plant food with 10 grams of protein and 6 grams of fiber per serving. Try tossing them into a salad for some crunch.
Shop all Flavors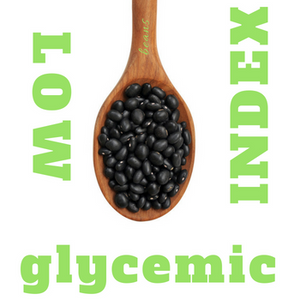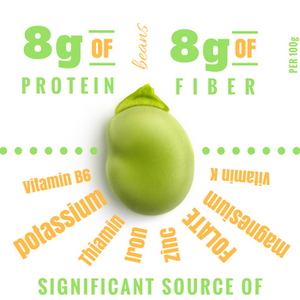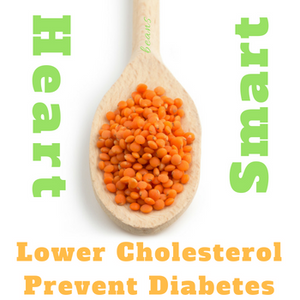 Mmmm Desserts!
These decadent fudgy brownies are moist and have a rich chocolate taste. Low in calories, high in protein, fibre and antioxidants with no white flour. You'll be amazed with these delicious treats! 
Three delectable flavors to choose from. All our desserts are GLUTEN FREE and packed with the power of beans. 
Shop Desserts
Healthy Bean Salads
Don't let our name scare you! This delectable blend of five beans, marinated in a scrumptious vinaigrette dressing is a real crowd pleaser. 
You will love how easy this is to throw together, and especially how nutritious it is. I ended up making it for my best friend's summer barbecue, it kept overnight in the fridge very well, and transported easily. It's a keeper. 
Shop Now